===
Abu Dhabi, the capital of the United Arab Emirates, is a city full of cultural treasures, luxurious experiences, and thrilling adventures. From mesmerizing mosques to opulent hotels, the city offers a unique blend of old-world charm and modern extravagance. Whether you are a history enthusiast, a thrill-seeker, or a lover of luxury, Abu Dhabi has something to offer for everyone. Let's embark on a journey through the cultural wonders, indulgent experiences, and exciting adventures that make Abu Dhabi a truly remarkable destination.
Exploring the Cultural Treasures of Abu Dhabi
Abu Dhabi is home to a wealth of cultural treasures that showcase the rich heritage and traditions of the Emirati people. The Sheikh Zayed Grand Mosque is a must-visit attraction, with its stunning architecture and intricate details. This magnificent mosque can accommodate more than 40,000 worshippers and offers a serene atmosphere for visitors to explore and admire.
Another cultural gem is the Louvre Abu Dhabi, a world-class museum that houses a diverse collection of art and artifacts from different civilizations. The museum's unique architecture, with its iconic dome, creates a captivating ambiance for art enthusiasts and history buffs alike.
For those interested in the history and culture of the region, a visit to the Qasr Al Hosn is a must. This historic fort, originally built in the 18th century, has been beautifully restored and now serves as a museum. Explore the exhibits to discover the fascinating history of Abu Dhabi and its ruling family.
Indulge in Luxury: Unforgettable Experiences Await
Abu Dhabi is renowned for its luxurious experiences that cater to the most discerning of travelers. The city boasts a plethora of extravagant hotels and resorts, offering world-class amenities and impeccable service. From the iconic Emirates Palace, known for its opulence and grandeur, to the breathtaking St. Regis Saadiyat Island Resort, where guests can relax on pristine beaches and indulge in rejuvenating spa treatments, the options are endless.
For those seeking exclusive retail therapy, Abu Dhabi is a shopper's paradise. The city is home to luxurious malls and boutique shops, where you can find high-end fashion brands, exquisite jewelry, and unique souvenirs. The Avenue at Etihad Towers and the Galleria on Al Maryah Island are two popular destinations for luxury shopping.
To enhance your luxury experience, Abu Dhabi offers a range of fine dining options. From Michelin-starred restaurants to traditional Emirati cuisine, the city's culinary scene is a delight for food enthusiasts. Indulge in delectable dishes while enjoying stunning views of the Arabian Gulf or the city skyline.
From Desert Safaris to Water Sports: Adventure Awaits
Abu Dhabi's natural landscapes provide a perfect backdrop for exhilarating adventures. Embark on a desert safari to explore the vast sand dunes and experience the thrill of dune bashing in a 4×4 vehicle. Engage in sandboarding, camel riding, and falconry, and witness mesmerizing sunsets over the desert horizon.
For water sports enthusiasts, Abu Dhabi offers a wide array of thrilling activities. Try your hand at jet skiing, wakeboarding, or flyboarding, and feel the rush of adrenaline as you zoom across the sparkling blue waters of the Arabian Gulf. Scuba diving and snorkeling enthusiasts can explore vibrant coral reefs teeming with marine life.
If you prefer a more relaxed adventure, take a leisurely cruise along Abu Dhabi's coastline on a traditional dhow boat. Witness the stunning views of the city's skyline and enjoy a delicious dinner while being entertained by traditional music and dance performances.
===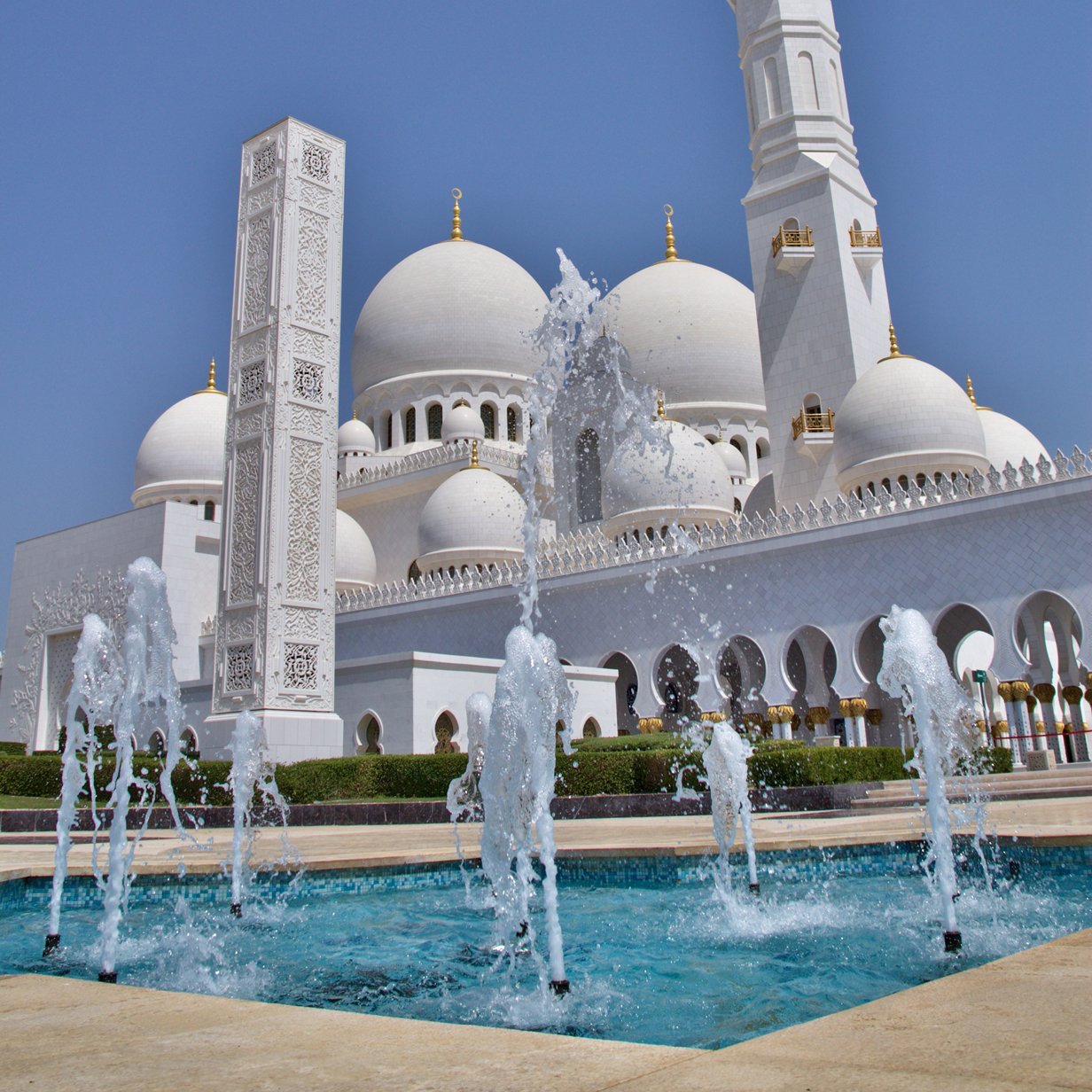 15 November 2022 Renowned for its growing global cultural presence and heritage appeal Abu Dhabi is a destination for fun and luxury Now home to the first Louvre Museum outside of France the emirate boasts plenty of experiences that will have you talking long after the holiday is doneUnsurprisingly the Louvre Abu Dhabi building is a work of art in itself Pritzker Prizewinning architect Jean Nouvels geometric domed roof is spectacular and its design allows a rain of light to shower through bringing a sense of magic and serenity to the public streetlike area below You can wander the galleries at your own pace Adventure Abu Dhabi Ferrari World Discover the luxurious world and history of Emirates Palace Mandarin Oriental with a tour of our grand spaces led by a highly knowledgeable local
Emirati guide See More Abu Dhabi Private Yacht TourGorgeous villa escape Al Wathba Desert Resort amp Spa offers 13 private villas perfect for those looking for a little bit of luxury and lot of privacy Available with one or two bedrooms the grand villas are just as beautiful inside as they are outside Each comes with its own private outdoor area with brilliant dessert viewsThere is so much to see in Abu Dhabi you could treat it like a city break and spend your time exploring or alternatively head for one of the luxurious beach resorts and do very little TheMiral and DCT Abu Dhabi are working together to elevate Saadiyat Islands position as a global destination for culture leisure and business tourism by creating new assets products andltpgtEmbark on an extraordinary Abu Dhabi journey
Marvel at the breathtaking Sheikh Zayed Grand Mosque cruise through serene mangroves and explore the renowned Louvre Museum Encounter regal opulence at Qasr Al Watan and Emirates Palace Indulge in an enchanting Dhow cruise dinner basking in Arabian charm Experience exhilarating rides at Ferrari World make a splash at Yas Waterworld and The tour features contemporary architecture and culture in Dubai and Abu Dhabi fascinating traditional culture in Sharjah and Al Ain and spectacular landscapes and abundant activities at the finest beach and desert resorts in Oman and the Arabian Desert At a Glance Included Personalized private touring with expert guides and drivers
Abu Dhabi truly has it all – from its rich cultural heritage to its luxurious experiences and thrilling adventures. Whether you are exploring the architectural marvels of the city, indulging in lavish experiences, or seeking adrenaline-pumping activities, Abu Dhabi offers an unforgettable journey. Immerse yourself in the vibrant culture, bask in the lap of luxury, and embrace the spirit of adventure that awaits in this remarkable city.