Unveiling Muscat's Secret Treasures: Exploring Off-the-Beaten-Path Adventures in Oman
Oman, a country known for its vast desert landscapes and stunning coastline, has a wealth of hidden gems waiting to be discovered. While Muscat, the capital city, offers a plethora of popular tourist attractions, there are also off-the-beaten-path adventures that provide a unique and authentic experience for the adventurous traveler. In this article, we will take you on a journey through Muscat's hidden gems, unveiling secret treasures that are often overlooked by the crowds.
Journeying Through Oman's Hidden Gems: Discovering Muscat's Best-Kept Secrets
1. Wadi Shab: A Natural Oasis
Located just a short drive from Muscat, Wadi Shab offers a serene escape from the bustling city. As you embark on a hike through the rocky landscape, you will be rewarded with breathtaking vistas of turquoise pools and lush greenery. The highlight of this adventure is the opportunity to swim through crystal-clear waters to reach an awe-inspiring hidden cave. This hidden gem is a true oasis that will leave you feeling refreshed and rejuvenated.
2. Mutrah Souq: A Traditional Arabian Marketplace
Step into the bustling atmosphere of Mutrah Souq, a traditional Arabian marketplace that has stood the test of time. Wander through its narrow alleyways, filled with shops selling everything from exquisite Omani handicrafts to fragrant spices and vibrant textiles. Immerse yourself in the vibrant colors and aromas as you haggle for a unique souvenir or sample traditional Omani delicacies. Mutrah Souq is a hidden gem that allows you to experience the authentic charm of Oman's culture and heritage.
3. Bimmah Sinkhole: Nature's Wonder
Tucked away in the coastal village of Bimmah, the Bimmah Sinkhole is a natural wonder that will leave you in awe. This geological formation, also known as the "Hawiyat Najm" or "The Falling Star," is a sinkhole filled with crystal-clear turquoise waters. Take a refreshing dip in the cool waters or simply relax and marvel at the beauty of this hidden gem. Surrounded by limestone cliffs and lush green vegetation, the Bimmah Sinkhole is a tranquil escape that offers a unique blend of nature's beauty and serenity.
4. Al Jalali and Al Mirani Forts: A Glimpse into Oman's History
Perched on the rocky cliffs overlooking the Gulf of Oman, the Al Jalali and Al Mirani Forts provide a glimpse into Oman's rich history. These impressive fortresses were once the defensive strongholds of Muscat. Explore the well-preserved walls, walkways, and watchtowers as you delve into the stories of Oman's past. Climb to the top of these forts for panoramic views of the city and the Arabian Sea. These hidden gems offer a fascinating journey through Oman's history and a chance to appreciate the architectural marvels of the past.
Beyond the Crowds: Off-the-Beaten-Path Adventures Await in Muscat's Hidden Gems
5. Bandar Khayran: Untouched Beauty
For those seeking tranquility and untouched beauty, a visit to Bandar Khayran is a must. This hidden gem is a cluster of stunning fjords, secluded beaches, and crystal-clear waters. Hire a boat or kayak to explore the hidden coves and breathtaking landscapes. Snorkel through vibrant coral reefs and swim alongside tropical fish. Bandar Khayran is a paradise for nature lovers and adventure seekers, offering a chance to disconnect from the world and immerse yourself in the untouched beauty of Oman.
6. Al-Khoudh Dam: A Serene Retreat
Escape the city's hustle and bustle by visiting the Al-Khoudh Dam, a serene retreat located just outside Muscat. Surrounded by stunning mountain ranges, this hidden gem offers a peaceful setting for picnics, walks, and birdwatching. Take a leisurely stroll along the dam's promenade and enjoy the scenic views or rent a paddleboat and explore the calm waters. Al-Khoudh Dam is a hidden oasis that provides a much-needed respite from the fast-paced city life.
7. Qurum Natural Park: A Green Haven
Tucked away in the heart of Muscat, Qurum Natural Park is a true green haven amidst the concrete jungle. This hidden gem offers walking trails, lush gardens, and a peaceful lake where you can relax and unwind. Enjoy a picnic under the shade of the trees, watch as the ducks glide across the water, or simply take a leisurely stroll along the park's well-maintained pathways. Qurum Natural Park is a hidden gem that provides a serene escape from the city's hustle and bustle.
8. Nakhal Fort: A Historical Gem
Situated in the stunning Al Batinah region, Nakhal Fort is a historical gem that offers a glimpse into Oman's architectural heritage. Dating back to the pre-Islamic era, this imposing fortress stands tall amidst palm groves and rocky mountains. Explore its labyrinthine corridors, ancient chambers, and defensive towers to truly appreciate its grandeur. From the top of the fort, admire panoramic views of the surrounding landscapes, including the picturesque Nakhal village. Nakhal Fort is a hidden gem that showcases the rich cultural heritage of Oman.
Beyond the Crowds: Off-the-Beaten-Path Adventures Await in Muscat's Hidden Gems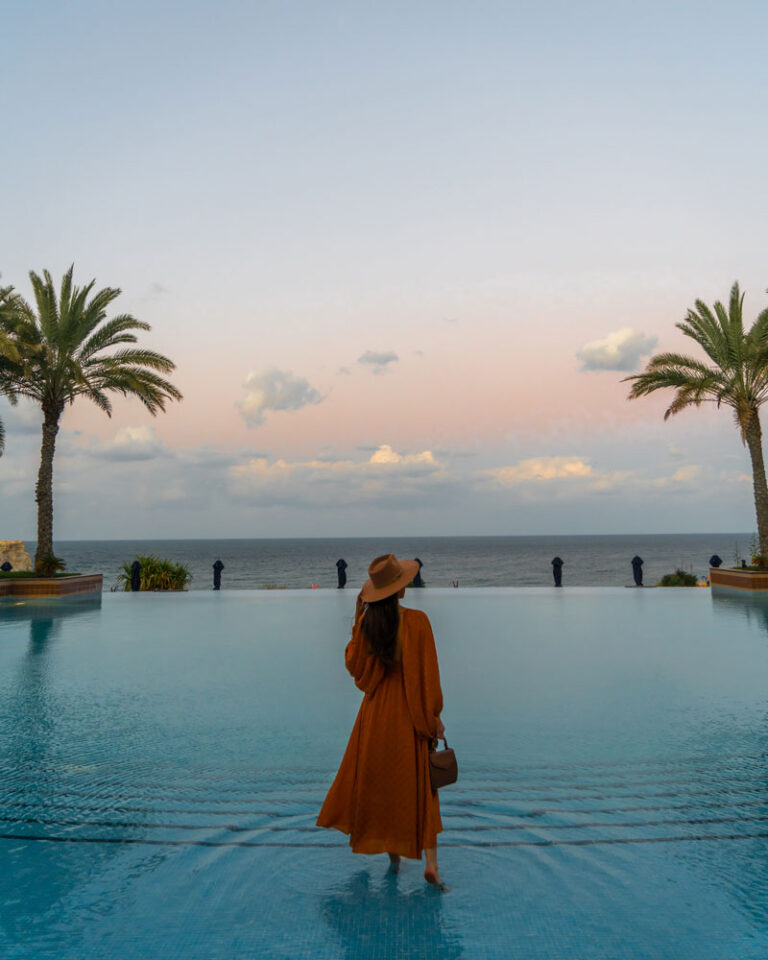 Here are eight places you need to explore when visiting Oman off the beaten path Courtesy of alkoortourismcom 1 Sugar Dunes of Al Khaluf Those who are undecided on whether to take a dip in the ocean or to camp atop the dunes they go to Al Khaluf region where the desert meets the seaOmans Best OffTheBeatenTrack Adventures Extremely safe and populated with friendly hospitable people Oman is a fascinating and mysterious nation much easier to visit than one may expect Its capital Muscat exhibits an architecturally rich historic district with its many markets museums forts mosques and seaside areasAugust 20 2023 Hidden Gems Oahu OfftheBeatenPath Treasures to Explore Miles Edwards We independently evaluate all recommended services and products If you click on an affiliate link we provide we may
receive compensation Learn more Embarking on a family trip to Oahu and craving a unique experience beyond the usual tourist hotspots12 Hidden Places in Missouri You Have to See To Believe Travel 11 Jun 90 Missouri is home to an abundance of wildlife amusement parks and tourist towns that are loaded with tons of fun things to do But did you know that there are also some really cool hidden places in Missouri that you have to see to believeDubai off the beaten track 10 hidden gems in the UAE By Joan Torres 11 Comments Last updated on May 16 2023 For the last decade the United Arab Emirates and especially the city of Dubai has gained the reputation of being the worlds capital of luxury tourism And very welldeservedAntigua and Barbudas MustVisit Hidden Gems Below are the five best
offthebeatenpath places that you have to visit while in Antigua and Barbuda 1 Half Moon Bay Half Moon Bay is located in the southeast part of Antigua and is one of the countrys best offthebeatenpath attractions It is a 40minute drive from the cruise docks and 1 quotMongolia It was an amazing place and it offers a lot of cool experiences You can go hunting with eagles visit the steppes in the west sand board in the Gobi desert see reindeer and more From international eats and recordbreaking attractions to local nightlife venues and historic landmarks Branson has many hidden gems waiting to be discovered Take time to step off the beaten path to experience some of Branson39s bestkept secrets Attractions amp Museums Family Fun Food amp Drink Spring Summer Fall Winter
Muscat's hidden gems offer a unique and authentic experience for those willing to venture off the beaten path. From natural wonders to historical treasures, these secret treasures provide a glimpse into Oman's rich culture, history, and natural beauty. Whether you are seeking serenity, adventure, or a deeper understanding of Oman's heritage, these off-the-beaten-path adventures in Muscat will not disappoint. So, pack your bags, leave the crowds behind, and embark on a journey of discovery through Muscat's hidden gems.